Time Management is all the buzz (has been actually – for decades).
Especially now, with the work-from-home environment having ballooned seemingly overnight, it really seems to be a big deal. But what is the buzz about – really? What do YOU personally get from learning better time management? Did you ever wonder that?  I can assure you that the benefits of effective time management are very real and include the direct benefit of having the ability to do more of whatever you enjoy with the time you have!
1    –    Minimum Stress (this alone is worth actual money to many people…)
2    –    More Productivity
3    –    Less Procrastination
4    –    Less Conflict
5    –    Less Time Wasted
6    –    More Opportunities
7    –    More Accountability
8    –    More Earned Respect and Trust
9    –    More Self-Confidence
10 –    More Time for Yourself
Do the things in the list above appeal to you?  Would it improve your overall quality of life to lay claim to some of these benefits?
If the answer is yes – consider the following:
"The bad news is time flies.
           The good news is you're the pilot." – Michael Altshuler
Michael Altshuler started young. At age 22 he began what would become a multi-million-dollar copier business that he later sold to the multi-billion dollar giant IKON Office Solutions. Having been responsible for over $65M in personal and managed sales, Michael was one of only a select few to make it to the top of the highly competitive copier industry, placing him in the top 3% in the country. Michael quickly became recognized as a sales and peak performance leader.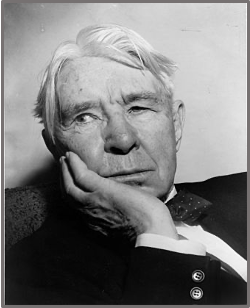 "Time is the coin of your life. It is the only coin you have, and only you can determine how it will be spent. Be careful lest you let other people spend it for you" – Carl Sandburg
Carl August Sandburg (January 6, 1878 – July 22, 1967) was an American poet, biographer, journalist, and editor and the recipient of three Pulitzer Prizes during his lifetime.
The High Impact Manager® training program includes an entire module on the importance of Productive Time Management – and the Goal of Transformative Leadership Development™ is to share the lessons learned by some of the top organizations in the world to help your organization grow and reach its full potential. Consider the possibilities if all of your team understood and implemented truly effective time management, and take a look at what else the High Impact Manager® curriculum could do for you and your team.
If you'd like to learn more feel free to contact me.